Prospective Owners
We can Help Manage Your Rental Property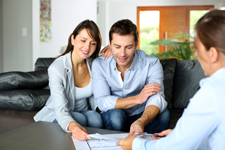 Letts Property Management is a full service property management company. We are the company that offers a 6-Month Money Back Guarantee on our services.
Letts Property Management has created a new standard in the residential property management industry by using innovative systems that are managed by skilled and experienced property management staff and cost-effective and experienced maintenance technicians.
Our clients are able to generate the highest possible return on their properties or investments without any stress related to management of the property. Letts Property Management manages buildings from 1 to 100 units. This includes everything from condos, townhomes and single family houses, to small and large apartment buildings.
As a full service property management firm, we offer the following services:
Advertising and marketing vacant units – Letts Property Management employs one of the largest networks of skilled leasing agents to ensure our owners that their property will run at the highest level of occupancy.
Lease drafting and move-in procedures – The leases that we use are leases to ensure full compliance with all local, state, and federal laws and statues. We constantly up-date per any changing law or situation that would affect an owner.
Complete screening of all tenants – Letts Property Management does a full credit and criminal background and eviction search on all incoming tenants. By doing this we are able to make certain we are dealing with the highest quality tenants available who are leasing owners' properties.
Semi-Annual Inspections – Each property that we manage is inspected on a semi-annual basis with a thorough exterior and interior inspection to ensure that any possible tenant damage or issues can be handled and be addressed promptly. In addition, every time one of our technicians or staff is at a property for maintenance or any other issue, they have been trained to do a walk-through of the interior and a walk-around of the exterior for additional "eyes on the site." This helps catch items that may need to be addressed in between the regular, more complete inspections.
State-of-the-art online accounting and financial reporting – Letts Property Management utilizes a web-based property management system. We provide our property owners with online access to view their financial statements that show when monies are collected and any disbursements that have been made. We can provide numerous reports including tenant rental histories, work order history, property rental histories, and profit and loss statements. Our web-site access provides you, the owner, with access to the information you need when you need it.
24-Hour Maintenance staff - Our experienced maintenance staff is available around the clock to ensure that issues associated with a building can be acted on in a timely fashion. We are also able to offer the lowest potential maintenance-related costs due to having our maintenance staff in- house, allowing for large savings and higher profits for our owners.
Monthly Rental Collections – We handle and implement a multi-step process to ensure that monthly rent payments are made. We also offer constant reminders to tenants of the importance of on-time payment.
Coordination of all eviction proceedings – We follow a strict and effective rental collection process, but in the event a tenant can no longer meet rental obligations, we will handle the eviction process swiftly. Our firm is knowledgeable in state and local property management laws, and we also work with some of the top eviction attorneys, to ensure a complete an accurate eviction process. We handle the entire eviction process so you won't have to.
Investment Property Accounting
+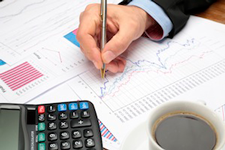 Letts Property Management utilizes a very robust and comprehensive double entry accounting system to track all transactions for our clients and their rental investment properties.
When we receive payments, the item is scanned and attached to the payee's account for record keeping and immediately deposited into our state audited, insured, rental account.
We provide detailed monthly statements for each one of our rental properties to help our clients stay informed and assist in tax preparation. Included in our monthly statements in a year to date column, as well.
There are approximately 50 additional reports available online in an owner's dedicated website. Each owner is given a unique login and password, and can access their own account 24/7/365. Owners can access their full account details, review tenant ledger's, tenant rent rolls, view all unpaid and paid bills, as well as see all maintenance items along with details and pictures of all work that was completed.
Letts Property Management is covered by a general liability, commercial liability, and workman's compensation insurance policy.
We send out monthly distributions via mail or ACH payment monthly to our owners. Along with their check an owner receives a full breakdown of their monthly activity on their account.
Maintenance and Investments
+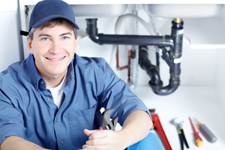 Maintenance is a necessary part of owning rental property. Too often frustrated owners blame the tenant for these expenses. Yet no matter how ideal, the resident appliances break, hot water heaters fail, A/C systems need annual maintenance, and plumbing systems often need attention. Even if issues arise as soon as the tenant moves in the resident has usually inherited many years of hidden wear and tear prior to their arrival.
How to Maximize the Return on Your Investment
Letts Property Management believes an appropriately maintained rental property is the best way to maximize the return on the investment. Well maintained properties not only rent for a premium, but they also rent much quicker while helping to reduce costs associated with vacancy and empty properties. When owners utilize Letts Property Management's Maintenance Division, they can look forward to the prompt and quality performance of all the maintenance services we provide.
Letts Property Management has a full maintenance crew that specializes in a variety of repair needs:
HVAC
Appliance Repair
Electrical
Plumbing
Drain Rodding
Basic Carpentry
Drywall repair
Cabinetry
Bathroom remodeling
Painting
Flooring
Handyman Services
Landscaping
Snow Removal
Common Area Building Cleaning
Building Security Services
When it comes to housing, there isn't something we can't fix. We negotiate the best prices from all our suppliers, so you can rest assured that your property is maintained properly, and you get the best return on your investment possible.
If it's something outside our area of expertise, we partner with some of the best contractors in the Chicagoland area to assist. You can bet that not only do they provide a level of service you can expect from the Letts property Management staff, but the negotiated rates to match!
Marketing Rental Properties
+
Rental Property Advertising
Our goal is to maximize the marketing coverage for your property by utilizing the most proven advertising methods. We tailor this advertising to the type of property, rental price, and neighborhood. Depending on the property we advertise on a variety of rental websites and the local Realtors' MLS. In addition, we publish a weekly Leasing List that is emailed to 150+ leasing agents and realtors that we have partnered with. The Leasing List gives an extra advantage of highlighting our properties to our most loyal leasing agents.
The Internet is recognized as the single largest sources for tenants to start the rental search. Realtors and leasing agents are the next greatest source of rental information. Knowing this, we concentrate on listing the properties on some of the most widely used Internet websites.
You may have noticed we also list the properties on our website. Take a look to see an example of how your listing may look.
Yard Signage
We place signs on properties when they are vacant. Having the ability to catch the interest of someone already in the neighborhood is a big plus to helping rent the home.
Photos
We take interior and exterior photos that we place on all websites to generate the most interest. When a prospective tenant can get a good sense of the interior they are more interested in seeing a property.
"Is the property in good condition?"
"Are the colors neutral to go with any tenant's personal furniture?"
"Have the bathrooms and kitchen been updated recently?"
"Is there a yard for the kids?"
"How large are the bedrooms?"
"Is there carpet or hardwood floors?"
"Does it have a finished basement?"
These are some of the questions photos assist in answering before the tenant even steps foot inside the property. .
Online Advertising
Some of the websites we use include: Chicago & suburban MLS, Zillow.com, Craigslist.com, HotPads.com, Trulia.com, Rent.com, Realtor.com, Domu.com, Homes.com, Redfin.com, RentJungle.com.
You may have noticed we also list the properties on our website, please take a look to see an example of how your listing could appear.
15 Things You Should Know About Your Property Management Company
+
How long has your property manager been in business?
Letts Property Management has been the premier residential management company of the Chicagoland area for the last 10 years.
What percentage of your monthly rent is your property manager charging you to manage your properties?
Letts Property Management charges a standard 7 % management fee with a per unit minimum for occupied units to all owners.
Does your property manager carry sufficient and proper insurance?
Letts Property Management carries full liability and operations insurance in addition to professional errors and omissions insurance. This provides owners with 100% protection to any misfortunes or mistakes that might take place regarding their investment.
What is the average annual vacancy period your property manager has on their properties?
Letts Property Management averages between four and six weeks vacancy on any of our properties. This vacancy timing starts after the property has been cleaned and made fully "rental ready" and ready for marketing. This timing also takes into consideration move-in timing. The keys to a quick rental are having a property that is clean, in good condition, fresh neutral paint and competitively priced for the neighborhood.
How does your property manager advertise your property when seeking new tenants?
Letts Property Management advertises in the most comprehensive and proven ways in our market. We use visible signage and our website. Additionally, we use a vast network of websites associated with rental property. These include, but aren't limited to: Craigslist, Trulia, Zillow, the MLS (for select properties) and others. Most importantly however, is the reputation we've developed as the premier residential property management company. We also publish a weekly Leasing List that is emailed to 150 area leasing agents and realtors.
How does your property manager pay you and how long does it typically take for you to receive your rent money?
Letts Property Management uses ACH to automatically process direct deposits for those clients who wish to use this service. This eliminates the possibility of lost items in the mail and places funds in our client's accounts several days quicker than mailing checks. For those not wishing to use ACH we can mail the check every month.,/
What does your property manager charge to find a new tenant?
Letts Property Management charges a leasing fee of 100% of the first month's rent. This covers finding and screening all applicants, as well as any necessary documentation. A portion of that fee goes as a commission to the leasing agent or realtor who locates the approved tenant. The fee also covers the costs of signage, lockbox, photos and placement on our large network of websites.
Does your property management company offer your tenants the ability pay online with credit card or electronic checks?
Letts Property Management has numerous options available to assist tenants in paying on time. They can pay at either our Chicago office or the suburban Chicago office with a personal check, money order or cashier's check, or use their bank provided online bill pay. Additionally, they can pay via a tenant portal on our website using a credit/debit card or electronic check.
Does your property management company have a full-service maintenance crew that is available 24-7?
Letts Property Management has an on-staff maintenance crew that specializes is a variety of repair needs. HVAC, electrical, roofing, plumbing, painting, drywall and basic carpentry are just a basic list of all the capabilities of our maintenance crew. When it comes to housing, there are very few things we can't fix. There is a dedicated phone number line for emergency calls after office hours and weekends.
Does your property manager have a full accounting staff that is licensed and fully compliant with state and federal laws, while providing detailed and transparent statements?
Letts Property Management utilizes a very robust and comprehensive double entry accounting system to track all transactions for our clients. We provide detailed monthly statements for each one of our properties to help our clients stay informed and assist in tax preparation. Included in the monthly statement is a current month plus year-to-date column. All this information plus a variety of reports are available at any time to owner through an Owner portal on our website. This information is provided in real time to the website for up to the minute reporting.
How much does your property manager require you to pay into a reserve account to cover possible repairs?
Letts Property Management requires an owner "reserve" on their investment properties. The reserve amount is on a sliding scale based on the number of units owned. We make repairs and upgrades as they are approved by owners, and deduct expenses from the reserve. The reserve is reimbursed monthly out of rent collected. These expenditures are then clearly marked and explained in a detailed accounting statement sent to the owner. Larger repair expenses require a 50% deposit with the remaining due and payable within 5 days of completion of the project. Payments may be easily made to the owner account to pay for repairs by credit card or electronic check through the owner portal.
Does your property manager have a lawn service or snow removal for multi-family properties?
Letts Property Management dedicates an employee to mowing and lawn care during the grass growing season and snow removal during the winter months. Our employee has been trained to pick up any trash in the yard and to do string weed trimming every cutting. He also walks around the exterior building checking on the condition of the property. Prices are set at the start of the season and are billed monthly to the owner. Traditionally renters in single-family properties are responsible for lawn care and snow removal.
Does your property management company perform inspection of the property during occupation by the tenant?
Letts Property Management performs full interior and exterior inspection of each individual unit and property every six months. The purpose of these inspections is twofold. First, we guarantee that the tenant is adhering to the terms of their lease with regards to care of the property, number of residents, and approved pets. Second, maintenance inspects the condition of the property's plumbing, roofing, yard, and any other preventative maintenance items that could cause major expenses down the road. In addition, any time we have a maintenance technician at the property he is trained to do a walk-through to check on general conditions. We've found this to be a huge value to our owners as necessary repairs can be made before it becomes a larger and more expensive issue.
Is your property manager up to date with the laws regarding the Fair Housing Act?
Letts Property Management regularly attends training and seminars regarding fair housing issues on a regular basis. Based on Federal Fair Housing and Chicago Fair Housing laws we do not discriminate based on the following: race, religion, gender, ancestry, disability, military discharge status, color, national origin, age, familial status, gender identity and source of income.
How does your property manager handle background and credit checks on rental applicants?
Letts Property Management performs a multi-point check on each individual that applies to live in our managed properties. This check includes credit and credit score, criminal (local and national) background including the national sex offender registry, eviction and rental history, employment and income verification, and contact with provided.
Resources & Tools
+
Owner FAQ's
How does Letts Property Management handle evictions?
When a tenant is late paying the rent our first action is to send late notices, emails and make phone calls at 7 days late, 10 days late and 21 days late. When the tenant account becomes 30 days past due a 5-Day Notice is sent to the tenant via a Process Server. When the 5-Day Notice has been served and properly notarized it is sent to the Eviction Attorney. The Eviction Attorney files the appropriate paperwork with the court system. We continue to follow-up with the Attorney to determine court date, date of possession, judgment amount, trial date and Sheriff's service date.
View More
Areas We Service
Aurora
Lombard
Wheaton
Berwyn
Cicero
Homewood
Matteson
Lansing
South Holland
Country Club Hills